The years 2020/2022 will be remembered for many things, including the systematic shortage of semiconductors, which has impacted and is continuing to impact several sectors, such as the gaming industry, with next-generation consoles from Sony (PlayStation 5) and Microsoft (Xbox Series X) being hard to come by.
NextGen Console Finder Italia is a Telegram Bot based on the two main console families, P5FinderItalia and XboxFinderItalia, designed to offer real-time notifications about console availability in the main Italian retailers, thereby helping Italian enthusiasts to buy them.
Unlike other similar bots already present in the sector, ours has been specifically designed for the Italian market and was launched from the outset with a number of special features that make it stand out from all the others.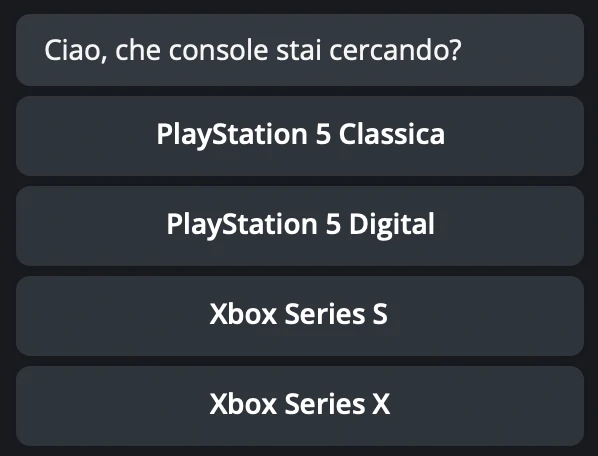 In conjunction with the aforementioned Telegram channels, it is possible to 'dialogue' with the bot in charge of notifications, @TechFinderItalia_bot, in order to gain a snapshot of the availability status of the various consoles being monitored.
In the event that a specific console is not available, a telephone notification service can be activated, giving you an extra boost to help you make a timely purchase.
You can also use the bot to operate your notification service and manage it accordingly.